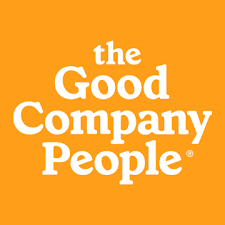 The Good Company People
The Good Company People supports self-employed Hosts to provide 5-hour Good Company sessions for up to three Guests in Hosts' own homes, to give informal carers a regular affordable break from caring.
The Good Company People carefully match those you care for with a Good Company Host who enjoys similar hobbies and interests, to ensure that Good Company is enjoyed by all.
Good Company sessions run from 9:30am – 2:30pm on weekdays in Hosts' own homes in Hartfield, Rotherfield, Heathfield, Forest Row, Mayfield, Groombridge, Wadhurst, and Crowborough.
Contact them by email at hello@thegoodcompanypeople.org or call Felicity on 07472 20564519
Flier and The good Company People website
Tonbridge & Malling and Tunbridge Wells Dementia friendly Communities
To sign up to their newsletter please click here – to follow
March 2022 – Activites

Tues 1              11.30 at Capel Morris Hall, RBL Aylesford Stretch & Move

Wed 2             10am Moving with Music at Trinity Theatre Tunbridge Wells
                        11.30 Dementia friendly Swimming at Tonbridge Pool
                        11.30   Senior Sing at Trinity Theatre Tunbridge Wells
                        2pm   Moving with Music at Oast Theatre Tonbridge
                        3.30   Senior Sing at Oast Theatre Tonbridge

Thurs 3           10am Walking Netball at Tonbridge Angel Centre
                        10.30am Musical Memories at Tonbridge Methodist Church
                        12pm Dementia friendly Swimming at Larkfield pool

Fri 4                   9.30 Assisted bowling at Angel Indoor Bowls Club Ave Du Puy, Tonbridge
                        2pm Multi Activity Session at Angel centre Tonbridge
                        2pm Carer peer support group Rose and Crown Hotel Tonbridge

Mon 7              2.30 Time to Talk café at Spadework West Malling

Tues 8             11.30 at Capel Morris Hall, RBL Aylesford Stretch & Move

Wed 9             11am Forget me not café at St Johns Church Hall Hildenborough
                        11.30 Dementia friendly Swimming at Tonbridge Pool
                        11am Moving & Music at Trinity Theatre Tunbridge Wells
                        1pm   Senior Choir at Trinity Theatre Tunbridge Wells
                        2pm   Moving & Music at Oast Theatre Tonbridge
                        3.30   Senior Choir at Oast Theatre Tonbridge
Thurs 10         10am Walking Netball at Tonbridge Angel Centre
                        12pm Dementia friendly Swimming at Larkfield pool
                        2pm Memory Café at East Malling Centre

Fri 11               9.30 Assisted bowling at Angel Indoor Bowls Club Ave Du Puy, Tonbridge
                        1.30 Carers Café at Curran Hall, East Peckham

 Mon 14          10am Café at Christ Church Snodland

Tues 15          11.30 at Capel Morris Hall, RBL Aylesford Stretch & Move

Wed 16           11am Moving & Music at Trinity Theatre Tunbridge Wells
                        1pm   Senior Choir at Trinity Theatre Tunbridge Wells
                        2pm   Moving & Music at Oast Theatre Tonbridge
                        3.30   Senior Choir at Oast Theatre Tonbridge

Thurs 17         10am Walking Netball at Tonbridge Angel Centre
                        10.30 Musical Memories at Tonbridge Methodist Church
                        12pm Dementia friendly Swimming at Larkfield pool

Fri 18              9.30 Assisted bowling at Angel Indoor Bowls Club Ave Du Puy, Tonbridge
                        2pm Multi Activity Session at Angel centre Tonbridge

Tues 22          11.30 at Capel Morris Hall, RBL Aylesford Stretch & Move

Wed 23          11.30 Dementia friendly Swimming at Tonbridge Pool
     
March 2022
Tues 1            11.30 at Capel Morris Hall, RBL Aylesford Stretch & Move

Wed 2            10am Moving with Music at Trinity Theatre Tunbridge Wells
                       11.30 Dementia friendly Swimming at Tonbridge Pool
                       11.30   Senior Sing at Trinity Theatre Tunbridge Wells
                       2pm   Moving with Music at Oast Theatre Tonbridge
                       3.30   Senior Sing at Oast Theatre Tonbridge

Thurs 3           10am Walking Netball at Tonbridge Angel Centre
                        10.30am Musical Memories at Tonbridge Methodist Church
                        12pm Dementia friendly Swimming at Larkfield pool

Fri 4                    9.30 Assisted bowling at Angel Indoor Bowls Club Ave Du Puy, Tonbridge
                        2pm Multi Activity Session at Angel centre Tonbridge
                        2pm Carer peer support group Rose and Crown Hotel Tonbridge

Mon 7             2.30 Time to Talk café at Spadework West Malling

Tues 8           11.30 at Capel Morris Hall, RBL Aylesford Stretch & Move               

Wed 9              11am Forget me not café at St Johns Church Hall Hildenborough
                        11.30 Dementia friendly Swimming at Tonbridge Pool
                        11am Moving & Music at Trinity Theatre Tunbridge Wells
                        1pm   Senior Choir at Trinity Theatre Tunbridge Wells
                        2pm   Moving & Music at Oast Theatre Tonbridge
                        3.30   Senior Choir at Oast Theatre Tonbridge
Thurs 10           10am Walking Netball at Tonbridge Angel Centre
                        12pm Dementia friendly Swimming at Larkfield pool
                        2pm Memory Café at East Malling Centre

Fri 11               9.30 Assisted bowling at Angel Indoor Bowls Club Ave Du Puy, Tonbridge
                        1.30 Carers Café at Curran Hall, East Peckham

 Mon 14           10am Café at Christ Church Snodland

Tues 15           11.30 at Capel Morris Hall, RBL Aylesford Stretch & Move

Wed 16           11am Moving & Music at Trinity Theatre Tunbridge Wells
                        1pm   Senior Choir at Trinity Theatre Tunbridge Wells
                        2pm   Moving & Music at Oast Theatre Tonbridge
                        3.30   Senior Choir at Oast Theatre Tonbridge

Thurs 17         10am Walking Netball at Tonbridge Angel Centre
                        10.30 Musical Memories at Tonbridge Methodist Church
                        12pm Dementia friendly Swimming at Larkfield pool

Fri 18               9.30 Assisted bowling at Angel Indoor Bowls Club Ave Du Puy, Tonbridge
                        2pm Multi Activity Session at Angel centre Tonbridge

Tues 22          11.30 at Capel Morris Hall, RBL Aylesford Stretch & Move

Wed 23          11.30 Dementia friendly Swimming at Tonbridge Pool
                        11am Moving & Music at Trinity Theatre Tunbridge Wells
                        1pm   Senior Choir at Trinity Theatre Tunbridge Wells
                        2pm   Moving & Music at Oast Theatre Tonbridge
                        3.30   Senior Choir at Oast Theatre Tonbridge

Thurs 24        10am Walking Netball at Tonbridge Angel Centre
                        12pm Dementia friendly Swimming at Larkfield pool
                        2.30 Bowls Café at Angel Indoor Bowls Club Ave Du Puy

Fri 25               9.30 Assisted bowling at Angel Indoor Bowls Club Ave Du Puy, Tonbridge
                        1.30 Carers Café at Curran Hall, East Peckham

Mon 28           10am Café at Christ Church Snodland
                        10.30am Senior Cinema Trinity Theatre Tunbridge Wells

Wed 30           11.30 Dementia friendly Swimming at Tonbridge Pool
                        11am Moving & Music at Trinity Theatre Tunbridge Wells
                        1pm   Senior Choir at Trinity Theatre Tunbridge Wells
                        2pm   Moving & Music at Oast Theatre Tonbridge
                        3.30   Senior Choir at Oast Theatre Tonbridge
                   11am Moving & Music at Trinity Theatre Tunbridge Wells
                        1pm   Senior Choir at Trinity Theatre Tunbridge Wells
                        2pm   Moving & Music at Oast Theatre Tonbridge
                        3.30   Senior Choir at Oast Theatre Tonbridge

Thurs 24         10am Walking Netball at Tonbridge Angel Centre
                        12pm Dementia friendly Swimming at Larkfield pool
                        2.30 Bowls Café at Angel Indoor Bowls Club Ave Du Puy

Fri 25               9.30 Assisted bowling at Angel Indoor Bowls Club Ave Du Puy, Tonbridge
                        1.30 Carers Café at Curran Hall, East Peckham

Mon 28           10am Café at Christ Church Snodland
                        10.30am Senior Cinema Trinity Theatre Tunbridge Wells

Wed 30          11.30 Dementia friendly Swimming at Tonbridge Pool
                        11am Moving & Music at Trinity Theatre Tunbridge Wells
                        1pm   Senior Choir at Trinity Theatre Tunbridge Wells
                        2pm   Moving & Music at Oast Theatre Tonbridge
                        3.30   Senior Choir at Oast Theatre Tonbridge